Click crop names for more information.

---
---
---
---
---
---
---
---
---
---
---
---
---
---
---
---
---
---
---
---
---
---
---
---
The Power of Community: Illinois-Shaped Pollinator Garden Planting
(September 28, 2023)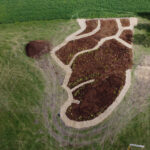 Clearview Farm's Illinois-shaped native pollinator garden is a garden project showcasing native plants, which are beneficial to pollinators. This unique site consists of almost 1,000 native plants throughout 5,500 square feet of garden space. These specially selected native plants support pollinators, and their curation provides pollinators with blooms during the entire growing season. The garden also features river rock channels mirroring Illinois' river routes that carry water throughout the garden's regions.
---
Everything you need to know about the Sunflowers!
(August 1, 2023)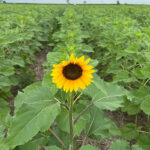 The fan-favorite sunflower maze is open in Champaign, Illinois for everyone in the community to enjoy! This year's maze is in support of Eastern Illinois Foodbank– even the design! This year's design incorporates two logos: Eastern Illinois Foodbank and sunflower maze sponsor, Hickory Point Bank.
---
Clearview Farm partners with Hickory Point Bank and Eastern Illinois Foodbank
(July 25, 2023)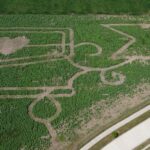 We are thrilled to share that this year's sunflower maze is dedicated to supporting Eastern Illinois Foodbank.
---
When will the sunflowers bloom? Unraveling the Magic of Nature
(July 21, 2023)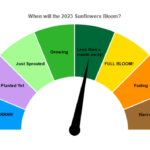 Are you curious when the sunflowers will bloom? So are we! The majestic sunflowers certainly have a way of holding us all in anticipation of their debut. While experience is writing us a book of clues, predicting the precise moment when sunflowers will bloom is no easy feat.
---
Pollinator Garden coming to Clearview Farm
(July 10, 2023)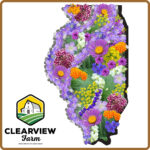 Coming to Clearview Farm in Fall 2023… a Native Pollinator Garden shaped like the heartland we call home, Illinois! With over 900 plants comprised of 20+ native species, this garden is a pollinator's dream come true. Winding river rock channels will mirror the river routes of Illinois as they carry water throughout this living Illinois landscape.
---
What are we growing this year at Clearview Farm?
(April 11, 2023)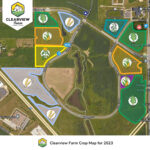 Clearview Farm is pleased to present our crop map for the 2023 season! Highlights for the farm this year are, of course, the usual sunflowers and associated walking maze (this year's design will be revealed at a later date), sweet corn, wheat, field corn, and soybeans.
---
What is Regenerative Agriculture?
(August 19, 2022)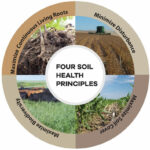 In simple terms, regenerative agriculture is a land management technique that uses a holistic approach to regenerate our land and farm with the goal of improving soil and ecosystem health.
---
Everything You Need to Know About the Sunflowers!
(July 21, 2022)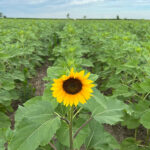 The fan-favorite sunflower maze is open in Champaign, Illinois for everyone in the community to enjoy! This year's maze design is the state of Illinois with its major interstates. To embrace the theme, interstate signs are placed throughout the maze to help keep you on track and 13 Illinois cities are marked with a "Welcome […]
---
How do I find the Sunflowers?
(July 20, 2022)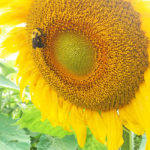 Not sure how to find the sunflowers? We've got you covered.
---
Why is soil condition so important?
(April 25, 2022)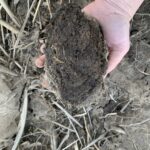 Soils in Eastern Illinois are high in clay content. That is not a bad thing; it just means that we should take great precautions to work the soil when the moisture is right (in other words, dry).
---