Click crop names for more information.

---
---
---
---
---
---
---
---
---
---
---
---
---
---
---
---
---
---
---
---
---
---
---
---
Why is soil condition so important?
(April 25, 2022)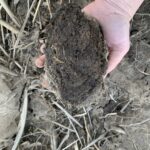 Soils in Eastern Illinois are high in clay content. That is not a bad thing; it just means that we should take great precautions to work the soil when the moisture is right (in other words, dry).
---
A meaningful vision
(March 7, 2022)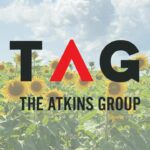 In the fall of 2020, The Atkins Group was energized by the community's gravitation towards a field of sunflowers they planted as a transition crop on Stone Creek golf course the prior summer.
---
Now Available: Sunflower Birdseed and Popcorn!
(February 2, 2022)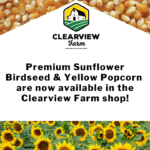 Clearview Farm's Premium Sunflower Birdseed and Yellow Popcorn is available for purchase in the Clearview Farm online shop! 🌽🌻 These products were proudly grown, cleaned, and bagged locally in Champaign County. Prices are as follows: – 2 lb bag of popcorn = $3 – 20 lb bag of sunflower birdseed = $20 Visit https://clearview-farm.square.site/ to […]
---
Cover crops are doing their jobs at Clearview Farm
(January 21, 2022)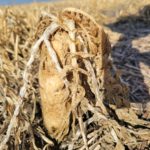 Cover crops are doing their jobs at Clearview Farm. Tillage Radish is now dying after the freezing weather in January, but not until they drove their roots deep into the soil profile, extracted nutrients, and stored them in the tuber. When the tuber decays this early spring, the nutrients will be left behind to feed […]
---
Clearview Farm's 2021 Sunflower Harvest
(October 14, 2021)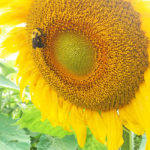 The sunflowers have been harvested! Stay tuned for information on where and when you can buy Clearview Farm sunflower seed birdseed.
---
Coming Soon: Sunflower Harvest
(September 23, 2021)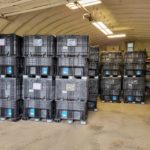 Sunflowers– a stunning crop moving toward an exciting harvest.
---
Sunflower Celebration
(July 27, 2021)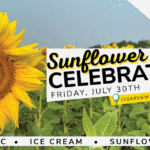 Help us celebrate the (near) end of sunflower season! We'll have: Live Music– from Eliza Petry Music Ice Cream– from Crowridge Farm Ice Cream Sunflower Maze Bring your family and friends to enjoy a beautiful evening. This will likely be one of the last days that our sunflowers will be in bloom. Mark "going" on […]
---
Mid-Season Report
(July 26, 2021)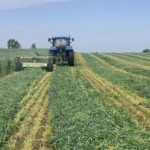 Crops are progressing nicely.  After the first round of planting in April, we finished planting all of the rest of the crops by the end of May.  We even had our very first harvest of triticale at the end of May. 10 candid observations/lessons from our first spring/early summer season:  18 crops may be too […]
---
Sunrise/Sunset Yoga with the Sunflowers
(July 20, 2021)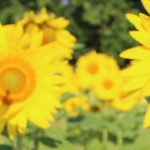 Join us for a FREE all-levels yoga class in the sunflower field with local yoga and meditation teacher, Kristina Reese.
---
Stevie Jay interviews Clearview Farm's Jim Goss and Sophia Hortin
(July 14, 2021)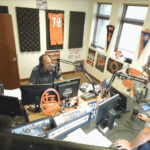 Jim and Sophia sat down with ESPN 93.5's Stevie Jay to discuss the inspiration for Clearview Farm, the soon-to-bloom sunflower field, and other upcoming crops and future plans.
---